Niche Demographics
The sports and fitness industries have been booming for the past few years and according to statistics, it will continue to grow. An example is demonstrated with activewear, whereby consumers are changing their attitudes and preferences. People are dedicated to health and fitness, but the former standard of fitness wear is no longer acceptable.
Whereas activewear clothing was once separated from streetwear, the current trends for fitness clothing are meshing the athletic apparel to be durable, high-quality clothing that is functional yet fashionably styled.
With the industry booming, many are jumping on the bandwagon as department stores begin offering the activewear lines as well. This means more competition in pricing and availability, especially since department stores often benefit from lower purchase prices due to larger volume orders. In addition to that is the online competition, including e-commerce businesses as well as competitors such as Amazon.
However, with proper marketing strategies, you can beat the competition. Among this niche demographic, most make buying decisions based on feedback they receive through social media, so take advantage of your presence on these platforms and interact with your audience. Not only will this be engaging but it will also likely earn their trust.
Also, more than 49% of consumers in this niche market make more than $100k annually, meaning they are more quality driven than price driven. Leverage your business brand via long-tail keywords, Facebook Ads, Google Adwords and keywords that are specific to products. If you're curious about standing up against Amazon Prime, opt to provide free or discounted shipping after a price-point purchase. But we advise looking for other competitive advantages……
Clothing attitudes are not the only thing that has changed with consumers. In today's market, customers are seeking reputable companies that genuinely care about them and provide exceptional value and service.
Intense Competition
Australia's retailers have experienced a surge in competition with the growing online shopping as well as large stores including Costco and Amazon. In addition to more competition, consumers have higher expectations of retailers.
With product options available from all around the world now, customers are sold on the new shopping experiences available. No longer is it necessary to walk in a store to try on activewear since the online markets provide virtual in-store experiences where you can virtually try clothes on. Along with this, consumers are conducting their own product research, including price and quality comparisons, as well as learning about companies prior to purchasing. Due to the array of purchase options and the unique ways of shopping consumers become accustomed to, the retail industry has dubbed it the "new retail."
As if foreign and online competition weren't enough, landlords are cutting into the bottom line for local retailers, with escalating rent prices. According to reports, landlords are confident vacancies will fill quickly when retailers move out, stating it will make room for variety businesses geared toward entertainment, health, and lifestyle.
Even stores like Woolworth's recognizes purchasing habits shifting towards the health and lifestyle move, as customers buy less prepackaged foods and soft drinks and opting instead for fresh produce. This is indicative of the fitness craze not slowing down anytime soon.
So, while new foreign competitors have opened for business in Australia, including H&M, Uniqlo, and Zara may specialize in discounted apparel. Consumers are highly attracted to quality and offer loyalty to trustworthy companies.
Australia has an upstanding reputation for providing quality, service and eco-friendly products; therefore, area retailers have a major advantage that even Amazon cannot compete with.
Pricing
New competition and changes in the economy are causing Australia's retail sector to revamp pricing structures. While online shopping was already cutting into profit margins, add to that, large rivals such as Costco settling in. However, brick and mortar retailers are not going down without a fight.
While the retail environment is competitive, businesses are adapting in a few ways. These include lowering prices, implementing loyalty programs, increasing product selections, and getting involved online to further enhance the customer experience. They are also investing more resources into training staff so customers will reap the benefits of improved customer service as well as having access to employees who are exceptionally knowledgeable in the products sold.
People want customer service as well as getting the most bang for their buck. As retail shops develop new strategies to keep and attract customers, they will effectively come out on top. Through joining the online platforms, retailers can reach a larger audience and keep their doors open. And, by creating new pricing structures and rewarding customers for their loyalty, it will increase the likelihood of customers coming back.
Online has its advantages but with Australia charging consumers 10% tax on goods purchased from overseas, it gives retailers leverage. In addition to that, the online experience does not replace the aspect of the friendly face to face conversations and customer care, or the ability to actually touch, feel, try out and try on products. Naturally, everyone wants to get the best deal, and prices are being reduced, but along with that, they want quality and value, something that big competitors are not always good at.
Customer Service
Customer service is one of the most important factors in business. It begins with the customers' first experience with a business, followed by how quickly their requests are met. Customers are looking for more than a product, service or best deal, they want the experience as well.
With online business, you want to make a positive first impression to your customers to prevent them from searching elsewhere. If you have an e-commerce website there are certain steps you can take that could be the difference in gaining or losing customers.
Consider that website visitors want the option of easily examining products prior to making a purchase. Use quality photos that will provide customers with a clear view with options of zooming in. Having multiple angle photos is important as well.
Customers should also be offered different options for reaching you. Questions and complaints need to be addressed promptly. This can be accomplished with chatbots, email addresses, phone support or social media. Remember to monitor the various channels frequently and provide polite, prompt, helpful service.
Always equip your customers with answers. Common questions can be addressed on a Q&A or FAQ page that is easily found on your website. In business you will undoubtedly encounter all sorts of customers who have an array of questions, complaints, suggestions and more; and as a part of good customer service, you should be prepared to deal with them immediately & effectively.
Servicing and Repairs
As a business owner selling to Australian consumers, you must adhere to the Australian Consumer Law (ACL) and the Australian Competition and Consumer Commission (ACCC). These rules provide customers with multiple rights and protect them in regards to products, service, and repairs. There are safety regulations and guarantees involved, which are applicable regardless of any other warranties. It is mandatory that you meet the standards and failure to do so could result in penalties.
Products sold must meet certain safety criteria and descriptions. Below are examples of safety standards:
Packaging must include detailed instructions for product use, as well as warnings and descriptions of potential misuse.
Sales personnel must be aware of product descriptions and use in order to properly relay information to consumers.
Quality assurance and customer feedback options.
The standards of servicing and repair of products require that facilities have spares or replacements available to consumers. If products are eligible for repair, someone who is skilled and knowledgeable must complete it in a timely manner.
The ACL is applicable to practically all sales and services and in some cases supersedes manufacturer warranties. For example, if a customer purchased an expensive set of headphones versus a low-quality pair, a replacement may be applicable even if the manufacturer's warranty expired. The rules and regulations differ among businesses as well as consumers, i.e. personal versus business.
Bottom line, be familiar with the regulations and understand how they affect your business.
Deliveries
The conveniences of online shopping have posed issues for other retail businesses for a while now, and when an e-commerce heavyweight like Amazon comes into play, it puts the others on edge. With Amazon available in Australia, along with price and product competition comes the options of free two-day shipping. Retailers are rethinking their approach so they can stand up to the competition.
Many retailers already offer free or discounted shipping with a certain spend, including forty of Australia's most popular businesses. Over the Christmas holidays, Australia Post began offering Shipster services as a faster shipping alternative. And while existing businesses may be focused on Amazon Prime, they too will be using the same postal services.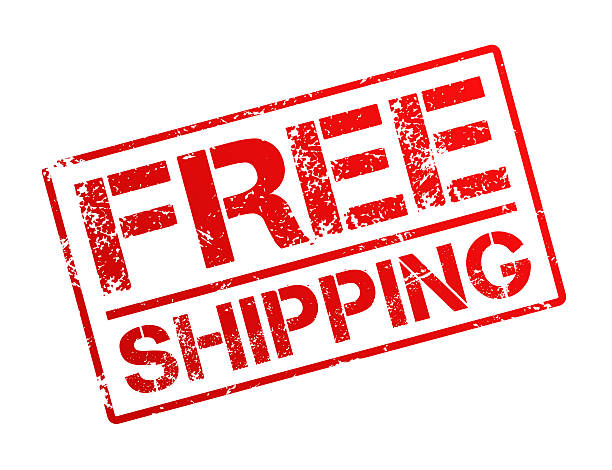 As such, Australia Post is focusing on solutions to accommodate for the increased shipping and also to overcome the geographical constraints of a widely dispersed population. One proposed solution is the use of delivery robots.
Perhaps more important than the speed of delivery, retailers should consider lowering shipping costs. Why? According to a survey, 65% of online shoppers abandoned their cart due to shipping costs, and because of the bad experience, more than 50% refused to shop with that retailer in the future.
Again and again, we hear the importance of customer experience, transparency, and value. Taking that into account, having options of discounted or free shipping with a certain spend amount is perhaps worth placing focus on. In addition to that, from an eco-friendly perspective, when consumers purchase in larger bulk, it will decrease the amount of waste and packaging that we are currently seeing.
Timely Fulfillment
As consumers become more accustomed to shopping online and enjoying the variety available at their fingertips, demands are continually escalating. Customers expect great service and great products fast, having packages arrive right to their doorstep.
While online shopping has become the norm in the U.S, its popularity in Australia has been slower, with one primary reason being that the population is very widespread. This poses a problem for delivery and timely fulfillment. When Amazon made the decision to open in Australia, it opened the door of possibility for smaller businesses to take advantage of the Amazon fulfillment services.
The FBM (fulfilled by merchant) and FBA (fulfilled by Amazon) services provide smaller retailers the chance to offer more product options and also faster shipping to customers, which will directly improve customer satisfaction.
An alternative service for businesses is the Click & Collect service. More and more retailers are offering this service and consumers are embracing it; finding it less expensive than home delivery.
As retailers develop new strategies that will fulfill orders in a timely manner, it will bridge the gap in meeting consumer expectations. 
Issues with Online Retailers
Online shopping has steadily increased in Australia and with that, consumers and local businesses are encountering issues online. For example, Amazon arrived in Australia in 2018 and existing Australian retail businesses found new ways to better cater to online shoppers.
Some smaller businesses joined up with Amazon in addition to having their own websites. This was all in an effort to expand and co-exist. However, there are reports that sales and page views simply are not happening for retailers. Other business owners felt that the fees involved for storage and shipping with Amazon were simply not worth it. As such, many Australian retailers are holding their own and striving to make positive changes with their online business; changes that will increase their own profit margins and provide better experiences for consumers.
Also, sports and fitness retailers have a prime opportunity to impress online shoppers. Why? The rising awareness of fitness and health is on the rise. Statistics indicate that more than 26% of online orders are clothing related, with 11% of that being activewear.
Consumers are seeking reputable companies that provide quality products and great experiences.
It is a prime opportunity for online retailers to make the customer's online shopping experience a pleasant one. This means having a website that is appealing at first glance and easy to navigate. In addition to that, providing prompt service and reasonable shipping rates are crucial. Businesses who have both a storefront and online business should streamline shopping on both ends. While entities such as Amazon may offer more products and services, it does not always meet customer expectations.
Targeted Advertising
The use of targeted advertising in the sports and fitness industry is extremely vital due to the competition. This form of advertising focuses on consumer buying habits, demographics, interests, and hobbies that are most likely to be interested in specific products.
There are a variety of ways to implement targeted advertising based on the products you are selling and the audience you want to reach. For instance, a large portion of those interested in fitness are between the ages of 35 and 44, 55% of whom are women and they refer to social media to gather feedback on products prior to purchase.
Through taking advantage of advertising on social media platforms, you have the opportunity to reach the target audience. It is also important to choose the right form of advertising. How? Engaging an audience on social media by requesting feedback on a survey, talking about an upcoming event or sharing behind the scenes stories about your business. Be creative and stand out. Attach your brand to something entertaining or provide something of value. Be relational and transparent.
Other ways include Google Shopping, Facebook Ads and programmatic advertising via Google Adwords, which provides analytics so marketing strategies can be tweaked to best reach a specific audience.
Sales Opportunities
Change is happening at a rampant rate in the fitness and sports industries and the competition is prolific with the various entities getting involved. Whether selling sports equipment, activewear, fitness devices etc., setting yourself apart from the rest is challenging. With the necessity to keep up with the latest trends and technology, it is important to take advantage of sales opportunities that entice consumers.
Just as businesses have sales at certain times of the year, consumers are more likely to make purchases based on the time of year or day of the week as well. Planning for these times of year will give you the upper hand in announcing sales to consumers. Fortunately, there are websites and apps available that provide analytics of the best time to buy.
And perhaps just as important as offering sales opportunities to consumers is knowing when to take advantage of purchasing equipment to offset reinvestment costs to help defray operating expenses.  These include finding the best deals to improve ROI to keep up with consumer demand. Consumers are the driving force of business and with many of them so health-conscious making the most of sales opportunities on both sides is paramount.